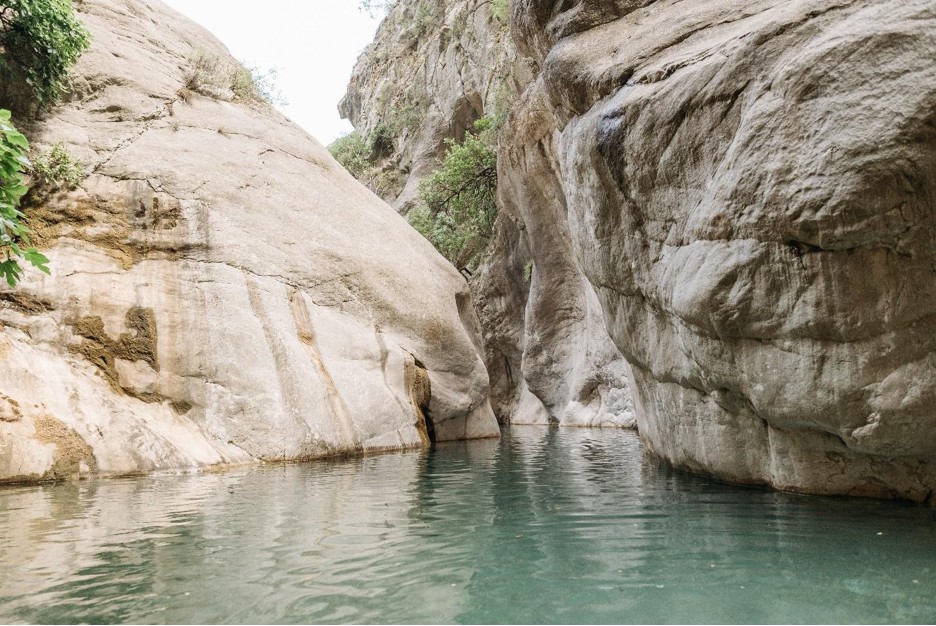 Because Wales has so many accessible gorges, it's a great place to try canyoning for the first time. You can go canyoning in Gorge Walking Wales all year long if you have the right equipment.
Canyoning (also known as gorge walking) is similar to white water rafting but without the boat. Canyoners swim through rock pools, & clamber over rocks and other unique features of the canyon landscape to make their way down water-filled gorges.
What Kind of Canyoning Gear Do You Need?
Depending on where you're canyoning and how difficult the descent will be, there's a lot of different gear that can come in handy. Aside from the specifics, there are a few essential pieces of canyoning gear that will come in handy on almost any canyoning adventure:
Helmet: Canyoning is a dangerous sport with a high risk of injury; a helmet is the first and most important piece of gorge walking equipment you'll need. Make sure you get a model that can withstand being wet and is a bright colour so you can be seen in the water.
A good length of climbing rope will always come in handy while gorge walking, even if you aren't planning a particularly technical descent. Rope can be used to assist less experienced members of a group in descending steep gorge sections and for rescues if necessary. A good old fashioned rope swing is always a good laugh at the end of a trip!
Wetsuit and buoyancy aid: Because you'll get wet while canyoning, a wetsuit will protect you from the chill of getting in and out of the water while also keeping you warm enough to continue gorge walking. Buoyancy aids are also a good idea, as they reduce the effort of long swims and keep your head above water in the event of an accident.
What Should I Know Before Going Canyoning?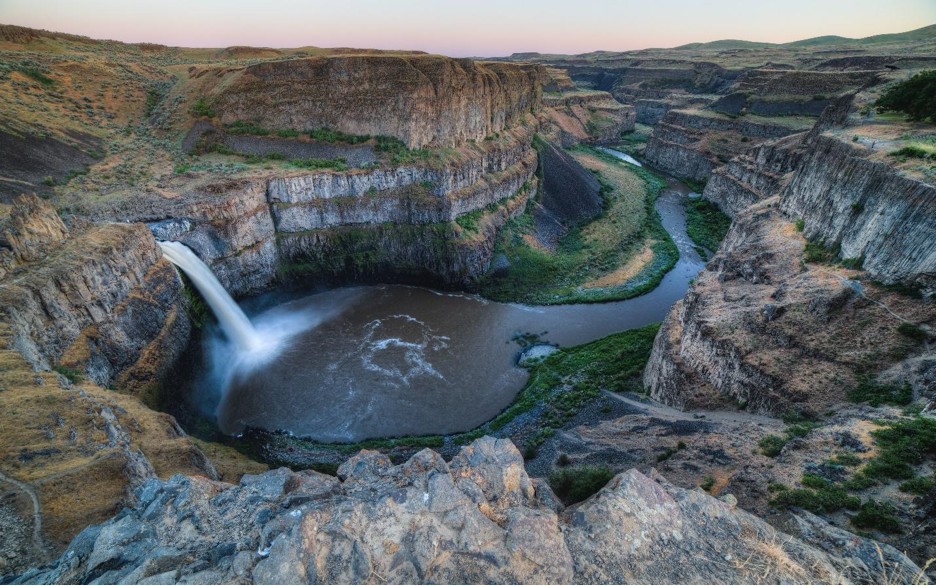 Canyoning can be a dangerous sport, so there are a few things you should know before you go to ensure a safe and enjoyable experience. This will be taken care of for you by organized tour groups, but it never hurts to have an idea of what to expect.
Know Where You're Going: Most canyoning trips are organized by guides who are familiar with the area. Even if you have the skill and experience to go gorge walking on your own, this is one of the best ways to experience new canyoning spots for the first time.
If you're planning an independent canyoning trip, make sure you've read everything you can about the canyon and surrounding area before you go so you're as familiar as possible with all of the quirks and danger spots.
It's also a good idea to look at the weather forecast for the entire week leading up to your trip date to make sure there won't be any heavy rains that could result in dangerous rapids or flash floods.
Get the Right Skills: Everyone you're going canyoning with should be familiar with some basic canyoning skills. All gorge walkers should be in good physical condition and capable of swimming. If you're going on an independent trip, you'll need at least one person who knows how to rig ropes, and it's also beneficial if some of the group members have abseiling experience.
Keep in Touch: Canyoning is a dangerous and remote sport, so it's not something you should jump into without some preparation. Mobile phone signal can be difficult to come by at the bottom of a canyon, but make sure you have a way to communicate with the outside world because if it works, it will help you a lot.
Make sure at least one person who isn't going on the trip knows where you're going and when you'll be back, so that if you get into trouble and can't tell anyone, help can still arrive.
Check Your Protection: If you're going to a popular spot, make sure the abseiling or climbing protection you'll be using is in good shape. There will often be permanent bolts in place for you to abseil from at popular canyoning spots, but don't assume they're safe just because a lot of people have used them. Before you commit your weight or rope to any of them, double-check them.
Pace Yourself: Gorge walking is a strenuous sport that incorporates elements of several other outdoor activities, requiring a good basic level of fitness. Once you've entered a canyon, you'll almost always have to complete your journey down the watercourse to get out, so make sure you have the energy and strength to complete the journey.
It's a good idea to bring some extra energy-boosting snacks with you on the trip and take breaks as needed so that you can give your all to each step of your descent.
The best way to get started canyoning is to join a pre-arranged group. You'll be outfitted with all of the necessary canyoning gear and accompanied by an experienced guide who will literally show you the ropes. From your first couple of trips, you'll pick up a lot of basic technique and safety tips, and your guide should be able to point you in the direction of some good local spots to try out when you're ready.
What Are the Best Canyoning Locations?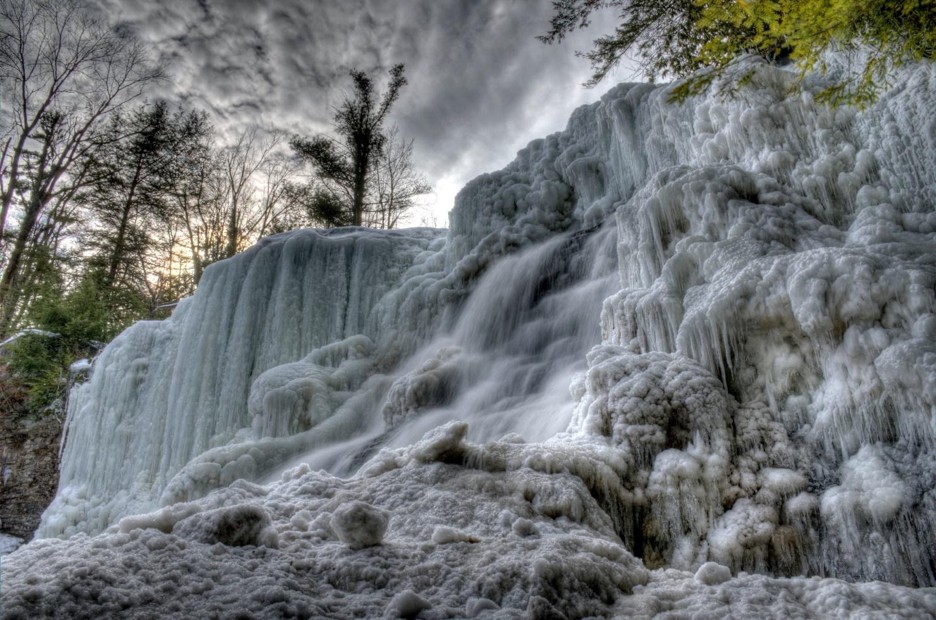 In the United Kingdom, there are numerous excellent canyoning locations. Canyoning in Wales is best done in the Brecon Beacons or the Snowdonia National Park.
There are plenty of great gorge walking spots all over the world if you look outside of the United States. In addition to the iconic Grand Canyon treks in Arizona, Utah is home to some of the most famous canyoning (or canyoneering as it is known in the United States) spots.
Important Canyoning Tips
If you are prone to sunburn, wear waterproof sunscreen because you will be outside for several hours.
Tie your hair back if you have long hair.
If you wear glasses, contact lenses are recommended if you are used to wearing them in the water. If you can't wear contacts, bring your glasses; your guide can either hold them for you or show you how to hold them when you jump. However, your helmet should assist in keeping them in place. Sunglasses aren't required.
The following items are provided:
Wetsuit: Because you'll be spending a lot of time in or near the water, a wetsuit is required to keep you warm. It also helps with buoyancy and protects you from scrapes from the rocks and vegetation. Canyoning requires the use of a helmet because it involves activities such as climbing or abseiling.
Any abseiling or via ferrata sections will necessitate the use of a harness. It will be checked by your guide to ensure that it is secure and fits properly.
Canyoning shoes: As previously stated, a pair of sturdy trainers will suffice – though they will be soaked through by the time you reach the bottom. Some trip organizers include canyoning shoes in the package or rent them out for a small fee. Ankle-length boots with a rubber sole for traction on wet rock. If they are available, it is preferable to risk damaging your own shoes by not using them.
Final Thoughts
There are risks involved in any adventure activity. This is something you should never attempt on your own. Check out the company you'll be travelling with to make sure their guides are qualified and experienced.
You cannot turn back once you begin the route, and there are few exits until you reach the end. This activity is probably not for you if you have a fear of heights or any medical condition that could cause problems.
Above all, know how to assess yourself and your fitness level ahead of time and discuss with the tour guide what is appropriate for your personal level, so that both the level of difficulty and the length of the tour are appropriate and neither overly nor underly demanding.
Almost everyone will get their money's worth if the tour is well-chosen and a basic fitness level is available, whether it's a challenging tour with house-high jumps and abseils for adrenaline junkies or a more relaxing tour where you can let yourself drift in the water and relax while wandering through a fascinating world formed by water, where you can hardly close your mouth in awe.