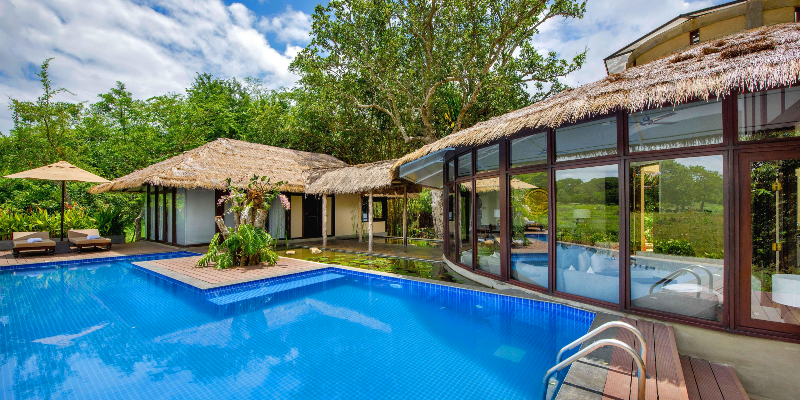 If there is any place of pure and natural beauty on earth, then there is no other place compared to that of Sri Lanka. The hotels in Sri Lanka are absolutely Sui Generis. The beauty, the pristine clear waters, the greenery, the land, the smell of the land, the neatness in the surrounding, the designs and furniture, the architecture, and all are one of their kind in Sri Lanka. If you don't believe my words, you can check out the pictures online which tells about the unique beauty which Sri Lanka offers. It is not like other places, but it's a natural heavenly abode that you will get to see.
About Hotels – 
So, make sure that you plan your trip to Sri Lanka and one of the best places which you can visit in Sri Lanka, even for your honeymoon then it's no other than Anuradhapura hotels. There are plenty of hotels in Anuradhapura. You can check out the list online and some of them are the best ones. Here you can witness the greenery, the beautiful clean lands, the beautiful boutique hotels and the scenic views of the sunrise and sunsets, and much more with hotels in Anuradhapura. It is one of the best places to visit and there are many things that you can explore here, which you will come to know when you continue reading.
Best Hotel in Anuradhapura – 
The best hotel that you can visit in Anuradhapura is Uga Ulagalla. Here the check-out time is 11 am, and the earliest check-in is 2 pm. The rates here are the best ones and it also includes within breakfast i.e., continental and some good options are also there. You also get the facility of Wi-Fi. It is a 58-acre ground that also has a stable, day spa, and a wine cellar in the basement. Here if you are bored you can just visit the library and there you can get some CDs and DVDs which you can play and, in the rooms, there are TV and DVD players including an iPod dock and a mini bar.
Eco-Friendly & LEED Certified – 
Some of the packing tips are that in the hotel you will also get binoculars which you can use to watch the animals like elephants, monkeys, and peacocks. Here in Uga Ulagalla, everything is eco-friendly and you should book this hotel. One of the specialties of this hotel is that it has a LEED certificate. Besides that, it also has an onsite solar farm which creates half of the electricity- energy. You will also get a spa here which has a 2-room built within a mud-brick-walled natural depression. It also has a pond with good water features, glimmering fishes, reeds, and so on making Ulagalla a serene spa with open air. Here you can even choose a royal body ritual in the spa. Pools are also there in all the rooms except a few rooms which have a jacuzzi in them. You can also get a large family common pool with azure and opalescent tiles.
Bicycling & Rice Harvest – 
Besides all of these facilities, the villas even have a bicycle for both men and women and kids, so you can bicycle around the 58 acres of verdant. If you are going to Sri Lanka in March and are there in the Ullagalla hotel then you can join the volunteers with the rice harvest. Early check-in and check-outs can be done subject to availability. Charges can be applicable.