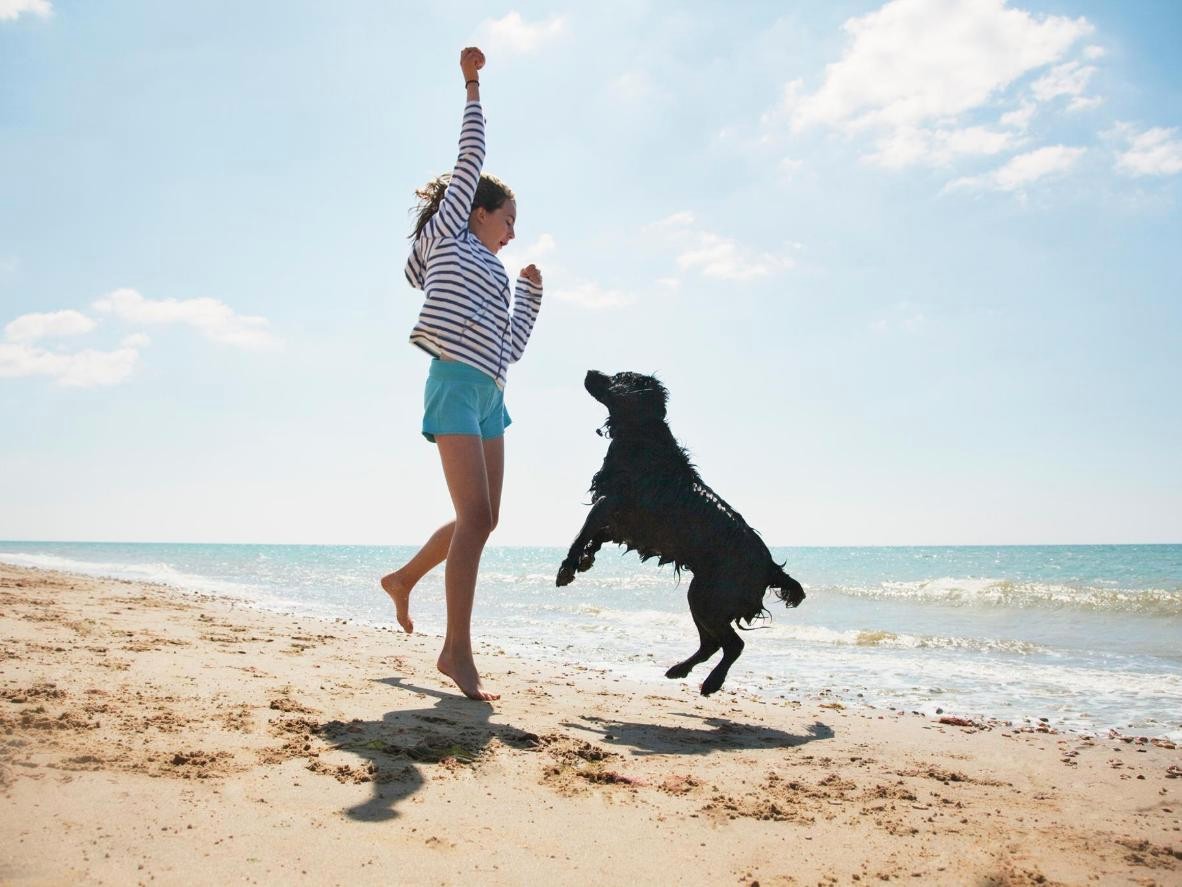 Many people are there who are looking for some pet-friendly vacations in the US, where there are dog spas, off-leash parks, and dogs that are welcome in the stores and restaurants, and so much more. Besides that, there are some good beaches where you can take your dog to play in the pristine waters, with their ears flopping, then enjoy the ice-cream, and there is so much more that you can plan for your dog-friendly vacation here in the USA. There are also pet-friendly hotels in the US, where you can get your favourite food for your pet and so much more. Let's look at 5 Top Dog-Friendly US Vacation Destinations and see what's the best:
Sedona, Arizona
It is also called the red rock country, and there is also a slide rock state park, where dogs love to go around. But you should be careful as there are gaps between the two rocks and your pet dog shouldn't slip and fall inside the rock. So, take care of that, otherwise everything is good here. It is a 43-acre park that is situated in the Oak Creek Canyon. There is also a dog-friendly tour, the Red Rock Magic Trolley Tours, which you can take your pet to.
Lake Placid, New York.
You can take your pooch here and you can walk the beaches and the lakeside with your pooch, which the pooch will love. There's also boating in Mirror Lake and Lake Placid, where you can take your dog for a relaxing boat ride, but make sure your pet doesn't jump off. There are also some shops here that welcome dogs. You can also explore Whiteface Mountain there.
Sanibel Island, Florida
Here you will find a beautiful, sun-kissed beach where you can take your dog for a wonderful stroll or to play in the water. Make sure that there is a leash and chain, as the waters are deep. Sanibel Lighthouse Beach Park and Blind Pass Beach are two more beaches. Apart from that, J. N. 'Ding' Darling National Wildlife Refuge is one of the best places for your pooch to explore, like seeing manatees, migratory birds, and herons etc.
Austin, Texas
There is a lady bird lake where you can go on your bike or hike with your pooch. It is a dog-friendly city, and the restaurants also welcome dogs. At Austin Doga, you can even organise a party for your pooch. You can take your dog to the Red Bud Isle lakefront off-leash dog park and explore the place.
San Diego, California
It is one of the ideal destinations for a vacation with dogs. At Imperial Beach in the month of July, there is an Unleashed Surf Dog competition where you can bring your dog. But make sure that your dog is water-friendly and that you have done surfing before with your dog. There are many things to explore here, like Balboa Park and Cowles Mountain. There are also many pet-friendly hotels in San Diego, like Pendry San Diego, Fairmont Grand Del Mar, and many others.