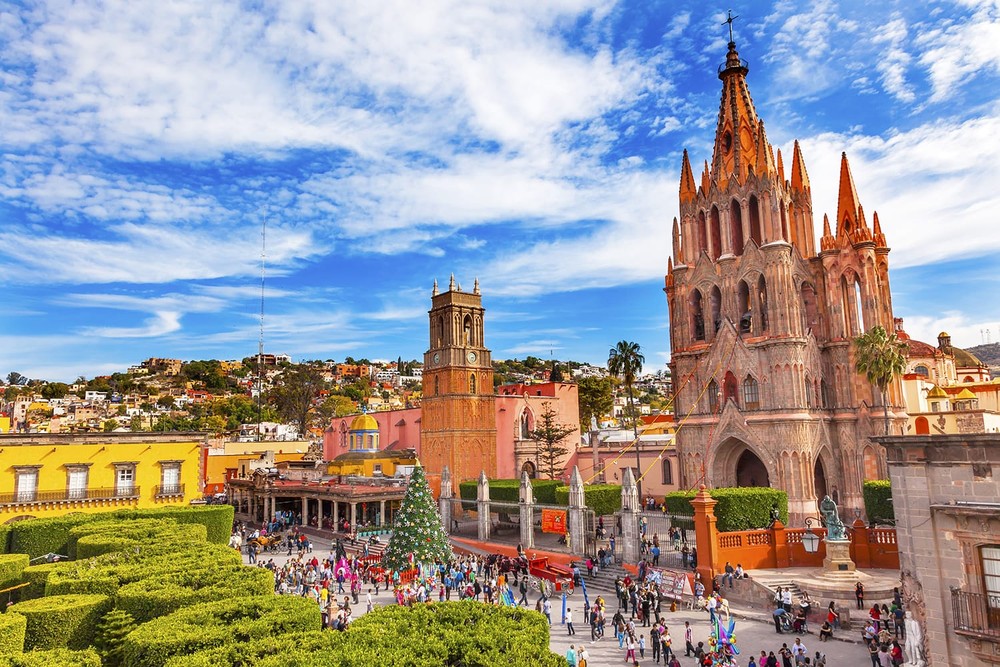 Introduction –
One of the best cities in Mexico that you can visit is San Miguel de Allende. It has beautiful cobblestone streets, and it also consists of Spanish-style colonial architecture and cuisine, which is not only sumptuous but also creative. There are several visitors who come from various parts of the world to visit this beautiful, colourful, and vibrant city. One of the amazing facts that you will know about San Miguel de Allende is that it has won the "World's Best City" award from all over the globe. While the city San Miguel made the list for the best city in Latin America, it has been the first time in 22 years that it became a topper in the contest among the international cities. As per many people, San Miguel is one of the most cost-effective, creative, and authentic destinations that people have ever visited.
About San Miguel:
Once you reach San Miguel de Allende, you will discover many great restaurants, and you can do a plethora of activities there. Another thing you will come to know is that the town still manages to maintain its charm, culture, and Mexican heritage. Also, when you visit San Miguel, you can also discover the city by walking, wandering its old-fashioned streets. If you love shopping, then there is plethora of things for you to shop from embroidered clothing, to woven baskets, pottery, and so much more. One of the best historic centres that you can explore is El Jardin, also known as the central plaza. It has been named a World Heritage Site by UNESCO. It is also home to more than 350 restaurants and many expansive markets. Here you will get mole, gorditas, tequila, tacos, and so on. You can take a look inside the best city in the world, which is San Miguel.
Pink Cathedral
San Miguel has a beautiful romantic atmosphere between the cobblestone streets, the vibrantly coloured buildings, and the beauteous-looking gardens with plant highlights, which are some of the best that you can see in San Miguel. The main square is also home to the incredible pink cathedral, also known as the Parroquia de San Miguel Arcangel; this is one such sight that will take your breath away. Now, let's come to the point of climate. San Miguel has a wonderful climate. It is a place with a dry, desert climate with less humidity. Also, San Miguel has an altitude of around 6,200 feet, and the temperature fluctuates between 80 and 70 during the day and drops to around 50 or 40 at night. April, May, and June are the warmest months in the city, with a daily average temperature of 82 °F and an average low of 56 °F.
San Miguel in December and January:
Also, in the months of December and January, the coldest months in San Miguel, the daily average temperature is 72 °F and the average low is 42 °F. San Miguel's rainy season lasts for 4 months, from June to September. But it can also rain in November and October. The average rainfall is around 4 inches. During the dry season, i.e., November to April, the rain is scarce. One of the main reasons many people are drawn to San Miguel de Allende is the incredible weather.
About Living in San Miguel
San Miguel has around 66,000 residents, and the overall population is around 175,000. 10% of the residents who live in San Miguel are expats. One of the things that mainly attracts people here is the climate, culture, and stunning scenery, making it super appealing for people to visit and live here. San Miguel is also very peaceful, and there are several communities that can help you connect with other residents. The cost of living in San Miguel depends on your size of home, lifestyle, neighbourhood, and where you buy groceries.