If you're looking for a fun-filled day out for the whole family in Dubai or Abu Dhabi, then a visit to one of the area's fantastic water parks is the perfect choice! There are so many amazing water parks located in both cities, each offering something unique and exciting for everyone in the family to enjoy. Here is a list of five of the best water parks in Dubai and Abu Dhabi that are sure to provide lots of fun and entertainment for both kids and adults alike. Whether you're looking for thrilling water slides and rides, relaxing lazy rivers, impressive wave pools, or just a spot to cool off on a hot day, these water parks have something to offer everyone. Pack up your swimsuits and towels and get ready for a day of fun, adventure, and relaxation in the sun!
Yas Water World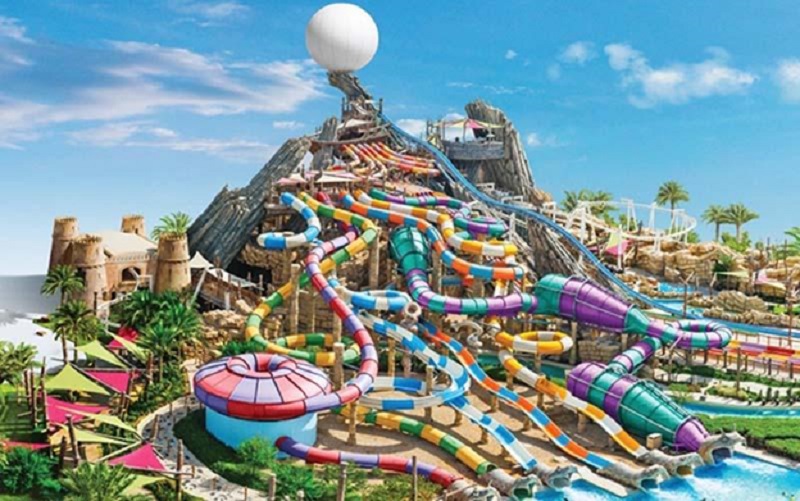 Located on the stunning Yas Island in Abu Dhabi, this world-class yas water world park is a paradise for thrill-seekers and families alike! With more than 40 heart-pumping rides, slides, and attractions, it's the perfect spot for a day of adventure and adrenaline-filled fun. From intense high-speed water slides to winding lazy rivers, you'll find something to keep everyone entertained. Families can also take part in a range of activities, such as a large wave pool, interactive water play areas, and a variety of unique experiences. With its breathtaking views, thrilling waterslides, and exciting activities, this water park is the perfect destination for a day of fun and excitement. Don't forget your swimsuit and towel! Enjoy the thrills and spills of an unforgettable day at the water park.
Aquaventure Waterpark
Situated at the Atlantis The Palm, this Aquaventure water park is one of the most popular attractions in the region, offering an abundance of exciting slides, rides, and attractions that are sure to create unforgettable memories. It also features a two-kilometer-long river ride that offers views of the Arabian Gulf, allowing visitors to take a leisurely journey and appreciate the surrounding scenery. For those looking for an even more unique experience, the park offers a variety of interactive activities, like a wave pool, lazy river, and an isolated beach. Furthermore, the park has a resolute team of lifeguards and other staff members who ensure visitors' safety and guarantee a safe and enjoyable experience. With such an array of thrilling rides, interactive activities, and breathtaking views, it's no wonder that this water park is a favorite destination for tourists and locals alike.
Legoland Water Park –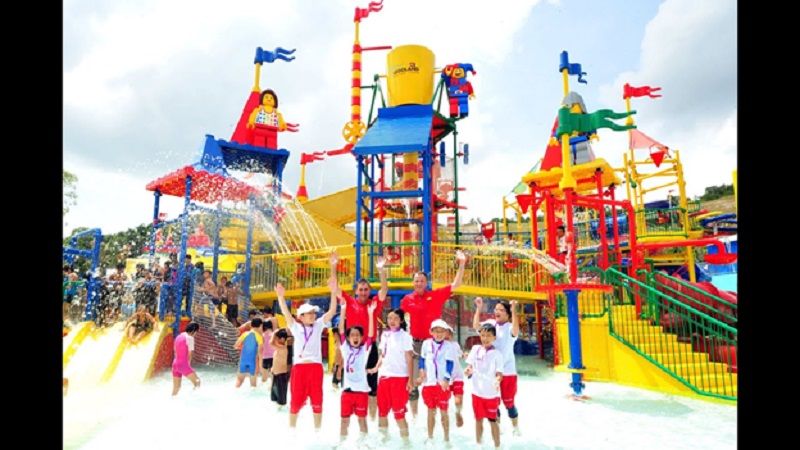 Located at Dubai Parks and Resorts, this exceptional water park is more than a mere attraction – it's an exciting and interactive experience, boasting an array of captivating rides, activities, and amenities for the enjoyment of people of all ages. From the thrilling slides and rides to the tranquil wave pool and lazy river, there is something for everyone to enjoy. Not only is this an ideal spot for a day of fun with the family, but it also makes for a great weekend getaway with friends. And of course, what better way to beat the heat than to take a dip in the cool waters of this amazing water park while soaking up the warm desert sun? With so much to offer, it's no wonder that the park is so popular among locals and visitors alike!
Wild Wadi Water Park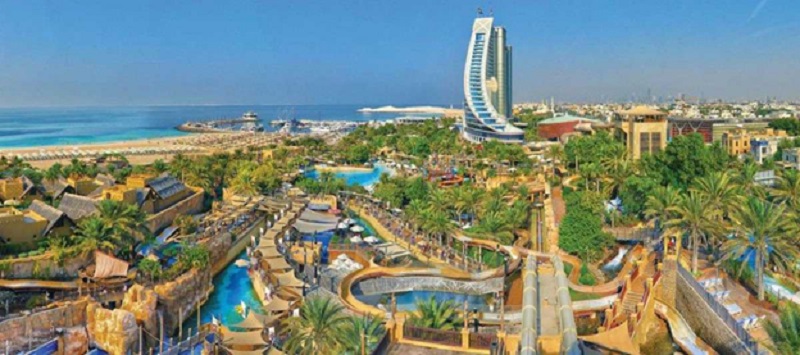 Situated between the iconic Burj Al Arab and the luxurious Jumeirah Beach Hotel, Wild Wadi Waterpark is the perfect place for a fun-filled day with the family. Offering up a plethora of exciting attractions, this park is sure to provide hours of entertainment for visitors of all ages. With an array of thrilling slides and rides, a wave pool and a variety of interactive attractions, there is something to suit all tastes. From heart-pumping water slides to family-friendly raft rides, you're sure to find something to get your adrenaline pumping. Not to mention, the park features a full range of dining options, from sit-down restaurants to a selection of fast-food eateries, so you can refuel and get ready for more fun. Additionally, the park has a host of activities to keep everyone engaged, such as game rooms, a lazy river and movie nights. So, why not come and experience all that Wild Wadi Waterpark has to offer? With so much to do and see, you're sure to have an unforgettable experience!
Laguna Water Park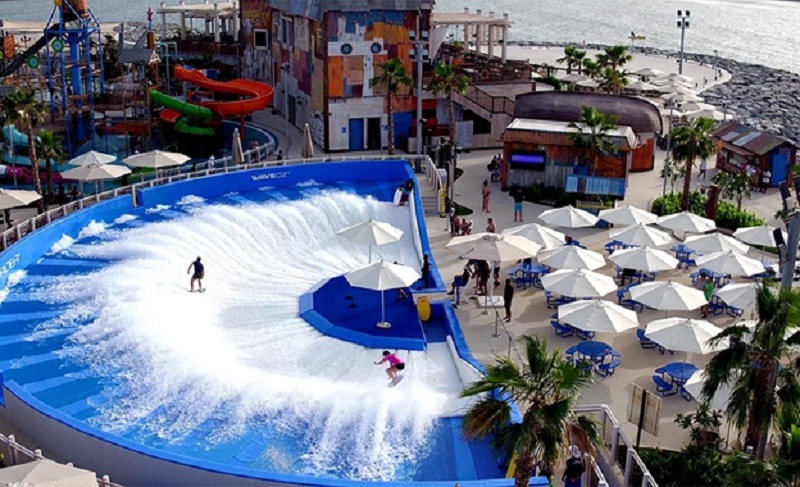 Located at La Mer in Jumeirah, this incredible water park offers an array of exciting features, such as one of the largest wave pools in the region. With a variety of thrilling slides and other family-friendly attractions, this is the perfect spot for a fun-filled day of fun and relaxation. From the lazy river to the thrilling water slides, everyone can find something they will enjoy. Hungry guests will appreciate the diverse selection of food and beverage offerings, including healthy snacks, ice cream, and hot dogs. In addition, the park even features a café, so you can grab a cup of coffee or a quick bite to eat while you're there. In addition, there are plenty of other attractions, such as a game arcade, and a mini golf course. With so much to do and see, La Mer's water park is the perfect place for a day of fun and adventure. Enjoy a splash-filled day of excitement, with plenty of opportunities for relaxation, laughter, and memories.
So, if you're searching for a day full of fun and excitement for the whole family in Dubai or Abu Dhabi, then you can't go wrong with one of these five remarkable water parks! With a variety of rides and attractions to choose from, there's something to suit every taste and age group. Whether you're looking for a thrilling adventure or a more relaxed day out, there's sure to be something to make your day out even more memorable. Plus, with the warm weather and beautiful scenery, you'll be sure to have an unforgettable experience that you'll never forget! So, don't miss out on this amazing opportunity to make some unforgettable memories with your loved ones, and book your tickets to one of these fabulous water parks today!