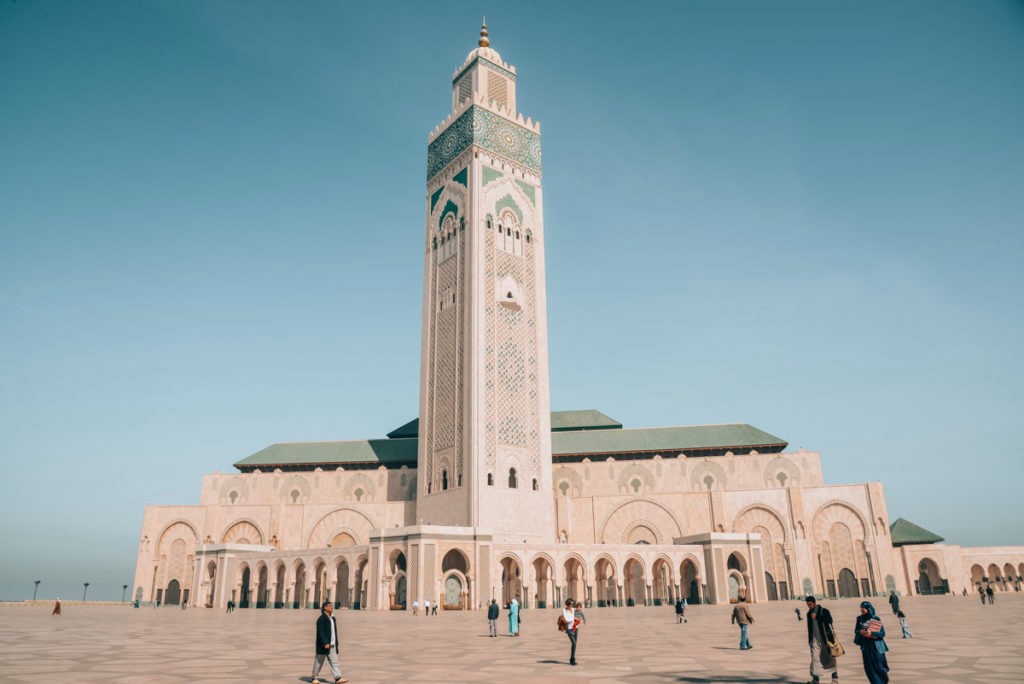 Casablanca is one of Morocco's most popular tourist destinations, and for a good reason. It's a city as diverse and colourful as its people, with intriguing colonial-era architecture where chic fashionistas mingle with devoted Muslim clerics.
If you're planning a Casablanca tours and want to explore the city in-depth, hop on one of these tours. They will show you all the main highlights – from funky cafés in the Maarif district to the atmospheric Grand Mosque – making Casa an exciting place.
The Best Things to Do in Casablanca, Morocco
Casablanca is a city full of gems, and there's plenty to do. Tourist attractions such as the Reina Sofia Museum and Carlton Tower require good planning.
Visit Hassan II Mosque.
One of the most iconic attractions of Casablanca is Hassan II Mosque. The largest mosque globally and one of the tallest buildings on the African continent, it was designed by French architect Michel Pineau, who won a national competition to create a new mosque in 1983.
Wander Through the Medina.
Take a wander through the Medina – one of the city's most colourful and charming parts. Originally, Casablanca was home to a large Jewish community dating back to the 16th century, and their descendants still live there today.
Linger in Place Mohammed V
The 18th-century, Ottoman-style architecture of the former royal palace of Casablanca will take your breath away. The waterfront palace is near the Hassan II Mosque and makes an excellent starting point for exploring the Medina.
Why a Holiday in Agadir is the Perfect Winter Break?
There are plenty of reasons why a holiday in Agadir holidays is the perfect winter break. One of the stands out is its warm weather, which can reach almost 30C in February. This means you can enjoy winter sports along with year-round sunshine. A city full of long, sandy beaches and a lively nightlife scene, it's no surprise that Agadir is popular among returning holiday-makers.
Conclusion:
There are loads of things to do in Casablanca, Morocco. The main attractions are the Hassan II Mosque, Egyptian and Moroccan souk, Carlton Tower and the Medina. A day trip to Agadir is perfect for winter breaks: it has lovely beaches, and the food is famous.