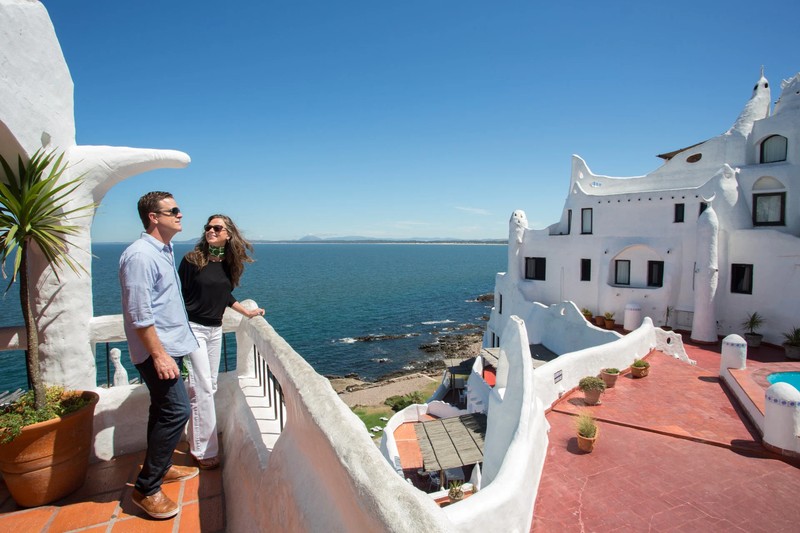 Punta del Este, located on the southeastern coast of Uruguay, has established itself as a premier destination for those seeking luxury, beauty, and a vibrant lifestyle. Known for its stunning beaches, upscale amenities, and exclusive atmosphere, Punta del Este has become a haven for investors looking to capitalize on the region's real estate market. In this article, we will explore the allure of Punta del Este real estate and why it continues to attract investors from around the world.
Location and Accessibility
Punta del Este's prime location is one of its key selling points. Situated on a peninsula jutting out into the Atlantic Ocean, the region enjoys a mild and pleasant climate year-round. It is conveniently located within proximity to major cities such as Montevideo, the capital of Uruguay, and Buenos Aires, Argentina. The Punta del Este International Airport provides easy access for international travelers, further enhancing the region's accessibility. This strategic location has contributed to the area's popularity and has made it a highly desirable destination for real estate investment.
Luxury Lifestyle and Amenities
Punta del Este is synonymous with luxury living. The region offers a wide array of upscale amenities and world-class services that cater to the discerning tastes of its residents and visitors. From high-end restaurants and gourmet dining experiences to exclusive clubs and boutiques, Punta del Este leaves no stone unturned in providing a sophisticated and opulent lifestyle. The region is also renowned for its vibrant nightlife, particularly in the trendy neighborhood of La Barra. With its stunning beaches, marinas, and championship golf courses, Punta del Este offers a myriad of recreational activities for those seeking an active and indulgent lifestyle.
Diverse Real Estate Opportunities
Investing in Punta del Este real estate provides a range of opportunities to suit various preferences and investment goals. The market offers a diverse selection of properties, including luxury beachfront estates, modern condominiums with ocean views, and expansive countryside villas. Whether you're looking for a second home, a vacation rental property, or a long-term investment, Punta del Este has options to meet your needs. The region's real estate market has shown consistent growth over the years, making it an attractive prospect for investors seeking capital appreciation and rental income.
Stability and Security
Uruguay, as a whole, is known for its stable political climate, robust legal system, and investor-friendly policies. These factors contribute to a secure and transparent real estate market in Punta del Este. The country has a strong rule of law, protecting the rights of property owners and ensuring a favorable environment for investment. Additionally, Uruguay offers attractive tax incentives for real estate investors, further enhancing the financial appeal of Punta del Este properties.
Preserving Natural Beauty
Punta del Este is renowned for its natural beauty, and efforts are made to preserve and protect the region's environment. The local government and community are committed to sustainable development, ensuring that new real estate projects harmonize with the natural surroundings. This commitment to preserving the area's ecological balance not only safeguards the region's natural beauty but also contributes to the long-term value of real estate investments in Punta del Este.
In conclusion, Punta del Este real estate presents a unique opportunity for investors seeking luxury, beauty, and potential returns. With its prime location, luxurious lifestyle, diverse real estate offerings, stability, and commitment to preserving natural beauty, Punta del Este continues to attract investors from around the world. Whether you're looking for a dream vacation home or a solid investment, Punta del Este is a destination worth considering for your real estate portfolio.