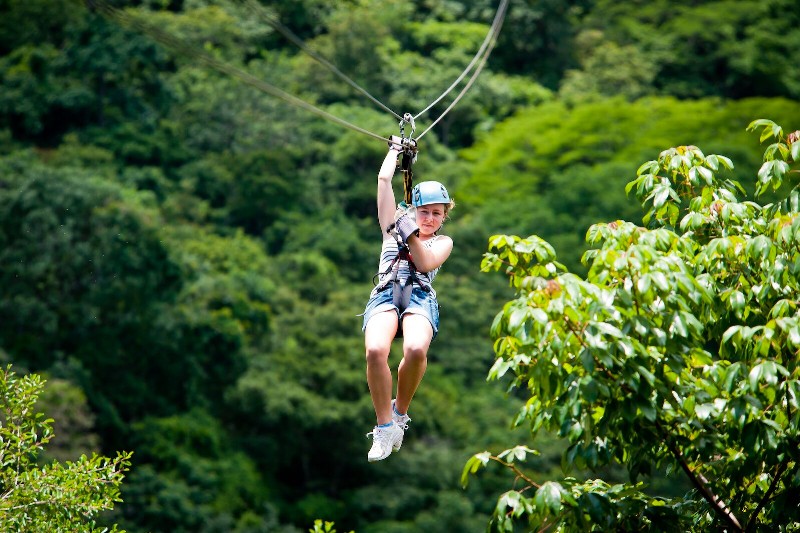 Are you tired and bored of your daily life? Then all you need is a Costa Rica tour. Whether it is rafting, swimming, hiking or having adventure is the wildlife, there's no other place like Costa Rica. Every area of the country is full of new experience that you need to discover. It is the perfect place to give your life a refreshing start.
Know about Costa Rica 
Costa Rica, situated in the Central America, is a rainforest country reach in diversity in all aspects. It has achieved its position as the 12th happiest country in the World Happiness Report. It hast coastlines on the Caribbean Sea to the east and Pacific Ocean to the west. It shares border with Nicaragua to the north and Panama to the South. It experiences a tropical climate which is highly pleasant and temperature ranges from 21-26°C. It is the most visited in Central American region. They speak Spanish but English can be considered their second language.
Why one must choose Costa Rica for tourism?
Costa Rica has a perfect combination of adventure, culture, wildlife, relaxation and comfort. It has beautiful mountains, volcano, waterfall, coasts, lakes and national parks. Visitor experience a high quality travel in Costa Rica. The citizens are kind and happy people with friendly attitude. Costa Rica tour is definitely exciting and memorable.
Spots to visit
Waterfall- La fortuna Waterfall
National park- Tortuguero, Manuel Antonio
Peninsula- Papagayo Peninsula, Tamarindo Peninsula
Beaches- Guanacaste beaches, beach at Dominical, Mal Pais
Volcano peaks- Poás volcano national park, arenal volcano national park
Island- Caño island
Forest- Cloud forests near Monteverde and Santa Elena
Types of tour
Into a number of categories, tours are categorized:
Package tour
Escorted tours
Hosted tours
All-inclusive tours
Best time to visit
One must have Costa Rica tour between December to April as the weather is at its driest and brightest state. May to June or in November is also nice as visitors can see the country's green season. It's a tropical country, so rain can occur any time of the year but it is the also the main reason that makes Costa Rica green and beautiful. Tourists enjoy viewing national parks and beaches, wildlife, experiencing adventure activities and relaxing on the coastline in wonderful weather conditions. August and July are the cheapest months to book a flight to Costa Rica
Experiences to have
The most memorable experiences come to life when they take place in nature. Costa Rica have immense adventures to offer that too with safety. In Costa Rica tour tourist get to experience variety of activities whether by water, land or air. Some are listed below:
Horseback riding
Zipline, cable car and walkways
Hiking
Diving
Whitewater rafting
Kayaking
Surfing
ATV
Climbing
Fishing
Wind sport
Golf
Stand Up paddling
Visit now
Without thinking much, book your tickets to Costa Rica to experience lifetime moments and get the chance to admire nature and have adventures. Costa Rica has more to offer. Solo or with family or friends, it is a perfect destination for tourists. It is sure to fall in love with the place.