A city rumbled by a horrendous past; Manila has turned to be a great tourist destination, thanks to the Philippine government's efforts. Manila comprises of 13 districts. This article concentrates on one of the expensive cities, including the largest, which is ironically called Manila. This Metropolis, unlike the Philippines Islands, has no holiday seasons.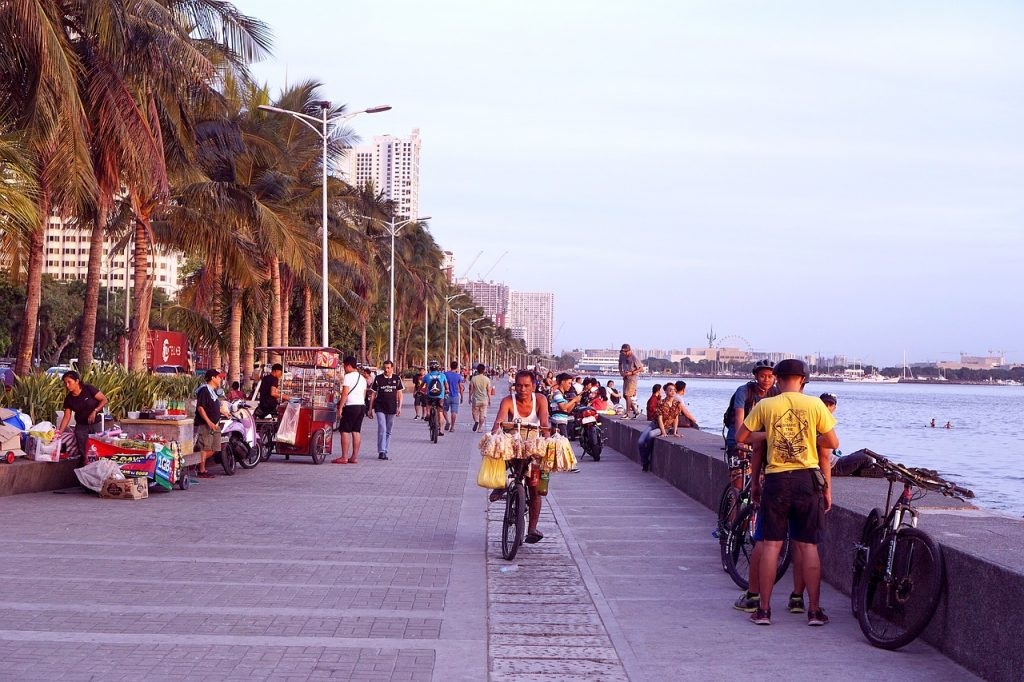 Manila can be a great brain teaser after a holiday in Dubai. Cathay Pacific has got your back for flights from Dubai to Manila, thanks to their outstanding customer service and fantastic deals. Visit Cathay Pacific to book a ticket to Philippines capital, Manila.
What to expect
Rich Cuisine
In Binondo (the oldest district), you will experience Filipino and Chinese delicacies. This city has numerous road-side eateries, traditional bakeries, and Chinese restaurants. The best thing is that the cost of dining in all these places is affordable. Expect to find xiao long bao, winter melon tea, pork chop noodles, dumplings, and oyster cake.
Due to the multicultural nature of Manila, you'll find cuisines from different regions and communities. Visit Barbara's Restaurant to have a taste of the Filipino heritage. Besides traditional live entertainment, you will be served with mouth-watering Filipino dishes. Also, Islas Pinas in Pasay city and Locavore in SM Mall (plus Pasig, Kapitiliyo, Makati & Taguig branches)are amazing food hubs.
Should you leave Manila without having a taste of caldereta, Lechon, Kare-Kare, or palitaw, you will not have experienced the city's real feeling.
Nice Malls
Once you land in Manila, it's essential to purchase several items that you will use while on your vacation. SM Mall of Asia in Bay City should probably be your first destination, synonymous with foreign travelers. Apart from shopping, it's a hub of entertainment. Also, you can dine and grab a beer in the numerous restaurants and bars. Last but not least, there are numerous boutiques, in case you need to give your hair, or nails a new look.
Incredible Nightlife
Poblacion is in Makati and has gained a reputation for its hype, especially the nightlife. This city is the heart of entertainment in Manila for both locals and foreigners. Poblacion comes to life after sunset. There are hundreds of streetside restaurants, clubs, and bars in the city. You will find out that most of Manila's millennial workforce is from this city.
The good thing about this city is that you don't have to worry about accommodation. There are plenty of hostels such as Lokal Hostel, Z Hostel, and Junction Hostel.
Accommodation for everyone
Manila has an accommodation option for everyone, be it the budget-strained millennial or the super-rich prince. You can opt to spend your night in a hotel, vacation rental, hostels, or luxury restaurant. These options are so diverse that you are guaranteed of comfortable accommodation. You can stay in Pasay City, Quezon City, Makati, Poblacion, or Manila City. You will find excellent service in any of these cities; budget, mid-range, and luxury accommodation options.
Numerous transport options
Like noted previously, Manila is a huge made up of thirteen districts. With this in mind, getting around the city is of very essential. Luckily, there are various transport options in Manila, both public and private.
The metro/subway – connects the airport and Pasay City.
Bus – there are three types of buses. The free shuttle bus goes through all the subway terminals at intervals of 15 minutes. There is the Airport loop bus, which goes from all terminals into the MRT, LRT, or Pasay Rotonda. The last bus is the Point-to-point (P2P) buses that run on various routes within Manila. The fares range on the roads and distances.
Cabs /taxis – Most cabs and taxis wait for their customers in their respective stands in the airports. Yellow airport taxi, regular taxi, and coupon taxi are all available. This option is, however, highly discouraged due to taxi scams.
Car booking app – ride-hailing apps such as GrabCar, GrabShare, and GrabTaxi are available in Manila.
Car rental – you can get this service at the airport terminals, apart from terminal 4.
MRT & LRT – one of the fastest options and cut across most cities, helps avoid the notorious traffic jams.
Jeepneys – They are available almost everywhere. The fare is paid to the driver, and they Carry about 20 passengers.
You can also explore tricycle, car booking app, or motorcycle booking apps. Getting around is comfortable than in most places around the world.
Conclusion
You should add Manila in your travel plans to experience a unique world. Despite the infamous traffic jams, this Metropolis has much more to offer, hundreds of attractions, and a fantastic way of life.